We are Jeremy Dumanovsky Roofing
Roofing Contractor in Salem Oregon for the last 25 years and over 30 years of experience!
Jeremy Dumanovsky Roofing is a roofing company in Salem Oregon that specializes in roofing and re-roofing solutions for residential homeowners and has a proven track record in the greater Salem area for quality materials and workmanship.
WE ARE SPECIALISTS IN
RESIDENTIAL ROOFING     COMPOSITION ROOFING     COMMERCIAL ROOFING     METAL ROOFING     RE-ROOFING
 We are the Gold Winner for the Best Roofing Company in the Best of the Mid-Valley for 2022!

Thank you for voting for us! We truly appreciate everyone's continued support.
For the past 8 years, Residents of Salem Oregon, and the Mid-Willamette Valley have voted for their favorite Roofing Company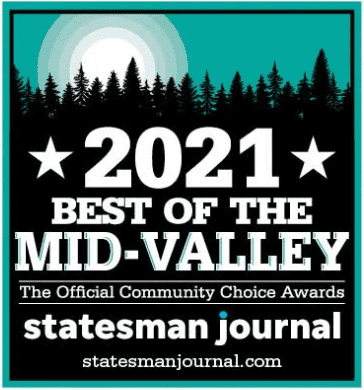 2021 Gold Winner for the Best Roofing Company in the Mid-Valley!
I want you to know what a pleasure it has been doing business with your company.

From the very beginning of the bid process to the end of the job, your company operated with complete professionalism. I was very impressed with the politeness and respect shown by your crew. They did a fantastic job, did not damage anything, did not leave any mess whatsoever and were a pleasure to interact with. Kudos to them!!!!!

I absolutely love my new roof and will happily recommend your company to anyone who asks about a good roofer.

– Sincerely, S. Dorman
Roofing – We Do It Right!
We stand by our work and our workmanship, just read a few of our strong testimonials from satisfied customers. When you get an estimate from us, you will meet the owner of our company, and be able to have all of your questions answered by one of the most qualified and experienced roofing contractors in Salem Oregon.
We are Certified Installers for Malarkey Roofing Products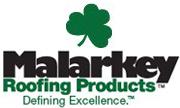 We are a Preferred Contractor with Owens Corning Roofing Products
Our building will be undergoing some renovations over the next several months.
Please don't let that stop you from visiting us, we are open and ready to help you with your roofing needs!
Parking is available and our lobby is fully operational; there is no need to bring your hard hat. Just your questions and anything else we might assist you with.
We Serve Salem Oregon and the surrounding area