Malarkey Roofing – Legacy® Laminated Architectural Shingles
Legacy® is an architectural shingle line fortified with durable Flexor® polymer modified asphalt technology to promote superior granule adhesion and extreme weather protection, including Class 4 impact resistance. This product line includes the optional Scotchgard™ Protector from 3M for added protection against black streaks caused by algae.
(*see manufacturer's website for product specs and warranty details – click here)
High Profile Laminate Shingles color choices available:
(PLEASE NOTE: Actual colors may vary. Please contact us or visit us in person to make your final color selection.)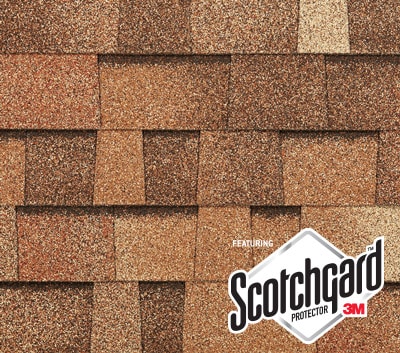 Sample pieces or photographs of shingles may not accurately represent the true color level or variations of color blends that will appear on the roof. Before installation, five or six shingles should be laid out and reviewed for conformity to desired color level. If color levels are unsatisfactory, advise your dealer before proceeding with installation. Colors and specifications subject to change without notice.